© 2002-2013 Shearwater Journeys
| Schedule | Blog | Store | Photos | Registration | Hints | Resources | Links | Leader | Trip Reports |
Pelagic Gold with the Monterey Seabirding Pioneer!
Departures from Monterey, Half Moon Bay, Sausalito, Bodega Bay, & Fort Bragg
---

Farallon Trip & gannet photo
August 5, 2012
© Debi Shearwater

HOWDY, SEABIRDERS,
Shearwater Journeys continues to operate the most comprehensive selection of seabirding trips on the west coast.
We present the latest schedule for 2013, including new offerings.
The year 2011 was a fabulous one for seabirding with Shearwater Journeys. The single most spectacular highlight of the fall season was two sightings of the mega-rarity, Great-winged Petrel on Aug. 26, Monterey Bay and Sep. 17, Half Moon Bay. Laysan Albatross was recorded from every port on nine different trips. Rare in California, a Great Shearwater was observed on Jul. 30 off Half Moon Bay. Of course, the regular fall migrants were recorded throughout the season. Some 1,135 birders participated on 36 day long trips in 2011.

Whether you are new to seabirding, or a repeat enthusiast, a photographer or sea salt, we hope that you will discover the joy of soaring albatrosses and gliding shearwaters on a trip with our friendly and extremely knowledgable leaders. Trips are offered from Monterey Bay, Half Moon Bay, Sausalito (to the Farallon Islands), Bodega Bay and Fort Bragg.

Debi's blog posts feature exciting highlights.

Reservations: Payment in full, by check or money order, is required at the time of booking. You must include the name, address, phone/email of each person in your party, as required by the USCG.
Fuel surcharges are not included and may be necessary for you to pay IN CASH at the dock.
Send your reservation to:
Debi Shearwater
POB 190
Hollister, CA 95024
Phone: 831-637-8527
debi@shearwaterjourneys.com

Looking forward to the 36th year of seabirding with you! - Debi Shearwater


---
Recent Trips
" I thought I'd let you know that Robbie and I had a great time on the Monday trip. It could hardly have been nicer weather and Todd and Jon did an absolutely fabulous job of leading and being in charge. I was extremely impressed with how well they worked together and I'm not that easily impressed.

...I think everybody on board was delighted to be out on the ocean with great birds and mammals almost all showing well at close range. Certainly the best views of Northern Right Whale Dolphins I have ever had, riding the bow in crystal clear water."
Joe Morlan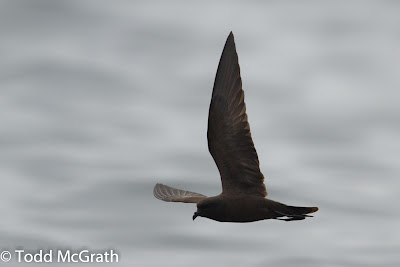 Images
Bodega Bay
© Todd McGrath
"Thanks for a great trip. The masses of storm-petrels and their study was awesome. You have a great team of leaders, too. Two Lifers and five state birds, and great views of everything."
Ed DeBellevue.
Sign up for our news and discounts!

Stay up-to-date with the Shearwater Journeys' email You'll enjoy the latest updates to the website and qualify for trip discounts. Our list is never sold or shared with third parties.
---

Click on the murrelet to find out how to reserve a trip.


Website design consulting by Brian Sullivan
Banner photographs © Mike Danzenbaker, Don Doolittle, Tom Grey, Steve N.G. Howell, Eric Preston, Brian Sullivan
Send comments about the website to: leslie[at sign]petrels.com